Bustyz presents: Big titted Angel Rain gets pounded away hard by young dick
Scene Title: Amazing big titted babe
Storyline: We have a new face for you this week fellas!!! Meet the fucking gorgeous Angel Rain!!! This chick is so hot, she gave us all a boner from the moment we first saw her and we had to flip the coin to decide who would be the lucky guy to put a cock between this babe's perfect knockers!! Our boy Dane was the lucky bastard and he did not disappoint us at all. He banged her hard and put a big load on this babe's pretty face and tits!!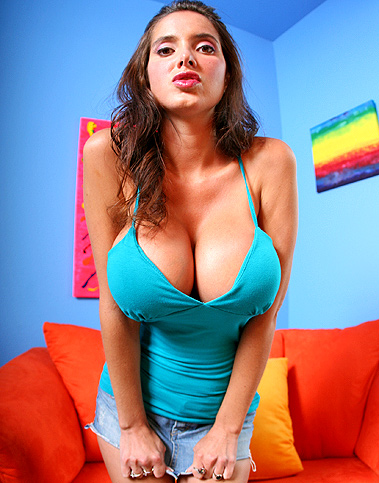 Angel Rain Bustyz Picture Gallery
What people are saying about: Angel Rain - Amazing big titted babe episode
Comment #1
Super hot but what the F*** is wrong with this girl? She has no clue. Lets get her trained soon cause that is nice ass for real.
Comment #2
obviously hot as fuck. sucks at having sex. that dude hitting it is weak as shit.
Comment #3
Sad to be honest. She's quite beautiful, maybe one of the top ladies on this site. However, she's so darn timid that you can't get into the scene. I'd like to see her refine her work and come back for another scene. The man she worked with didn't help matters either.
Comment #4
she's very nice! but... she need some formation or something. she have to understand what she's doing. It's entertainement baby! Smile!
Comment #5
Want Angel back!!!!! She has the most perfect body and face! She, with the right partner, might be really hot! She needs another shot!!!!