Bustyz presents: Ginger fucking on a massive hard dick at home
Scene Title: Perfect naturals
Storyline: We have another beautiful European busty hottie for you fellers! Ginger has one of the most beautiful pair of natural tits we've ever seen. Those funbags of hers are just the perfect size and perfect shape! How is that even possible!! We needed to see her in action so we gave her a hard cock to play with and she just went crazy on it! What a great scene!!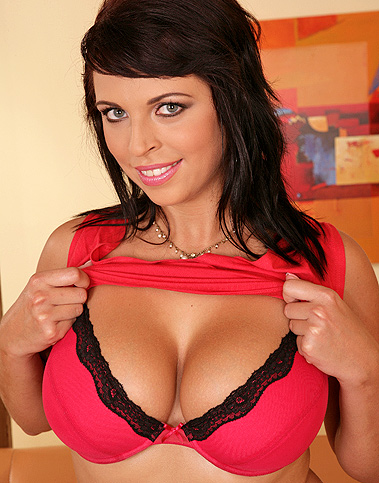 Ginger Bustyz Picture Gallery
What people are saying about: Ginger - Perfect naturals episode
Comment #1
Ginger, is gorgeous!! All the euro girls are gorgeous!! But the asshole euro guys have got to go. I think these knuckleheads are mentally retarded
Comment #2
Great scene and Ginger is outstanding. Cumshot a letdown due to cameraman changing angles!
Comment #3
Agree very tame and not much into it. The best thing was jerking the guy off and she did that wrong, She stop in the middle of the guy coming. Slut you have to keep on jerking it until you drain it dry.
Comment #4
Okay bottom line is Ginger is thick around the waste. So no more comments about Carmella and Gianna if you not going to diss Ginger also. Plus where is the wild Euro chicks I have seen before? This chick is very tame. She did jack him off for some of you that like that. Snoogans!
Comment #5
i love these girls that have no presence in american porn. kind fo gives them a girl-next door feel. very hot.