Bustyz presents: Big titted blonde sucking and fucking a big dick
Scene Title: All the breast in the new year!
Storyline: We definitely ending the year with a bang courtesy of the sexy Katerina! This sexy european girl has one of the best tits you will ever see, guaranteed!..yup you heard right!She gave us a great scene with her modeling, oiling and fucking her big juggs for all to see. Please don't miss this one if big juggs is your fetish.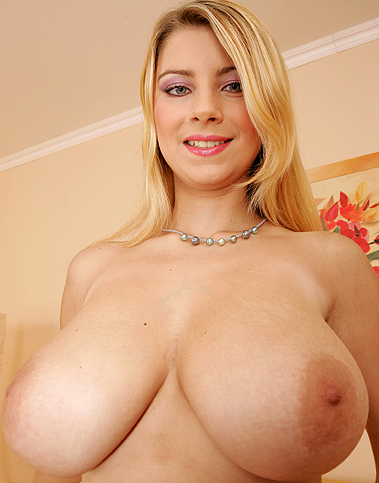 Katerina Bustyz Picture Gallery
What people are saying about: Katerina - All the breast in the new year! episode
Comment #1
Like to see her back. Maybe a little anal this time.
Comment #2
hey..tits on bending like pointed shoes to kick..rather they trigger..rub my cock on them to grease..u titty dam..
Comment #3
Hey! Whoever the fuck runs this site??? Pay this women to do more scenes right now!
Comment #4
Hi Katerina, I´m just only one more of thousand boys that have seen your photos, but I have to say that for me you are the most beautiful girl I´ve ever seen, believe me, honestly. You are simple incredible
Comment #5
You're very lovely! Are you Czech?