Bustyz presents: Busty Laura Lion gets fucked hard
Scene Title: Perfect european tits
Storyline: This is one of everyone's favorite. Most of you might already know her pretty well since she's been in our sites quite a few times. Laura Lion is an absolutely perfect 10. She is the kind of girl that would give you a boner if you saw her at the super market. She's got one of the most beautiful pair of tits in the industry and we love to fuck her hard and cum on them. We just can't get enough of her.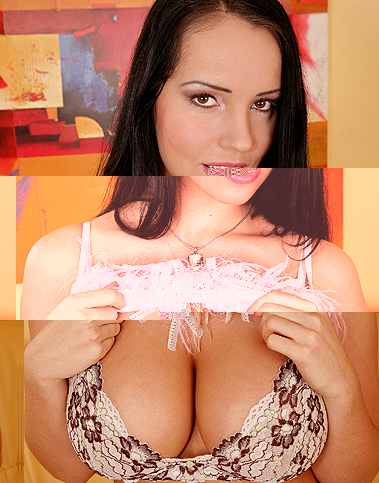 Laura Lion Bustyz Picture Gallery
What people are saying about: Laura Lion - Perfect european tits episode
Comment #1
Nice, she's smoking hot! B-E-A-utiful tits! Nice ass, nice legs, ahhh she's perfect, i saw that she's an Aries, hey, i'm a Scorpio, together we're a sexual force! LOL
Comment #2
She has the most perfect nipples ever. I don't care if she's a little dull, her beauty more than makes up for it. Still my fave star on this site.
Comment #3
Laura you're beautiful but need to get more duty. Stuff that dick all the way down that beautiful troat and fuck that dick with more passion. s
Comment #4
Needs more spunk in her videos, she is hot, but then again there are a whole lot of chicks who are hot and give much better performances - still a pleasure to look at.
Comment #5
Laura, how about some wood between your great funbags? I will supply the wood!!!