Bustyz presents: Sexy busty brunette gets pounded hard
Scene Title: Nicely Moded Tits
Storyline: WOW! Laura Lion used to have great big tits, but now after her tits got slightly modded she has amazing big tits, which we figured are sure to please our dear bustyz members. We brought Laura in with her newly acquired tits, there was not much talking since her English is not that great, but she knew what we wanted and gave it to us. She teased us and got those tits hanging, then sucked and got fucked and made her tits bounce for us. Hope you guys enjoy this as much as we did.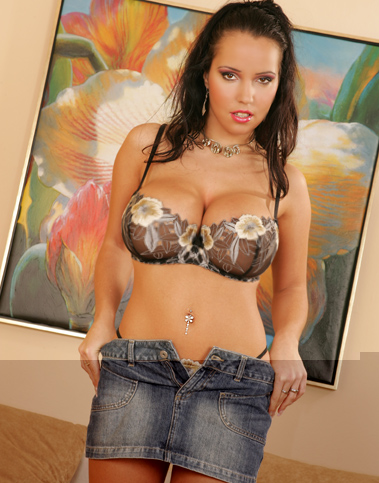 Laura Lion Bustyz Picture Gallery
What people are saying about: Laura Lion - Nicely Moded Tits episode
Comment #1
I love, Laura Lion!! Eoro guys are such assholes. Lets keep the euro girls.....get rid of the euro jerkoffs.
Comment #2
She's a european chick. Most dont look like they're into it. At least she gives it a try. Beauty, though.
Comment #3
Gorgeous tits, and i think you really enjoy the taste of male´s meat!!
Comment #4
good scene with lots of focus on the tits. She's very pretty, shame the tits aren't real, but they still look good
Comment #5
absolutly perfect tits. Gotta see more of them on here soon