Bustyz presents: Big Tittied Martina gets pussy pounded by young guys
Scene Title: Sexy Martina!
Storyline: There is something about foreign tits we all love! Martina is the perfect example of big, beautiful, exotic tits. Watch her bustyz's bounce up and down as she gets pounded in crazy positions. The best part is watching her take a cum load in her mouth...HOT!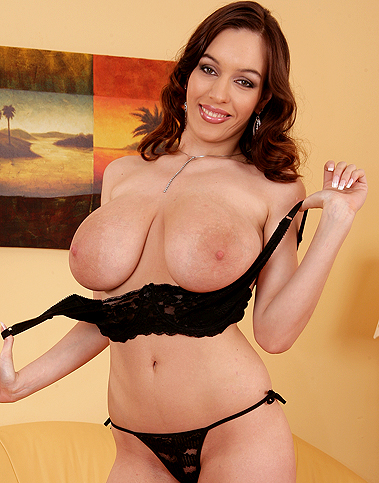 Martina Bustyz Picture Gallery
What people are saying about: Martina - Sexy Martina! episode
Comment #1
This model lost weight after her first video and has become a natural sex godess.
Comment #2
If it wasn't for her nice natural juggs jiggling, then basically there is no movement on her part. the jerk is a jackhammer fucker who does nothing but pump in out, in out, in out. Real lack of enthusiasm in this scene and the only things worth watching is ofcourse her nice breasts, and the money shot was decent as she is no cum dodger. She polishes off that jerks jam rod without any hesitation as the frogurt goes in and all around her mouth. Since i am on that mouth subject, also like to add that mouth barely made a peep. So performance was dull, audio sounds of sexual extasy were substandard. her nice natural tits in my opinion weren't enough to justify 31 mins of my time. Maybe next time, in another scene. But not here folks.
Comment #3
In this entire clip, there is not one single eye contact between the two. I would like to see more of Martina, where she is could be more active. This is just a below standard fuck scene. And the dude? What an asshole he is.
Comment #4
She's hot -- nice natural jugs. But lose the ass pimples.
Comment #5
What I liked best about this scene. NO TALKING! Martina looked very hot other than the spider bites on her ass. Should have been some ass slapping. Love those natural titties hang and bounce. Nice moneyshot took it in the mouth and dropped it on her tits.