Bustyz presents: Neighbourhood watcher Sheila Marie fucks thief in victims home
Scene Title: Case of The Bra Bandit
Storyline: When officer Marie catches Joe "the bra bandit" in the act, she decides to get to the bottom of his strange fetish and see if she can't help reform this guy! Someone so sick and twisted will need a dose of his own medicine, so officer Marie pulls out all the nasty stops to teach this perv a lesson he won't soon forget!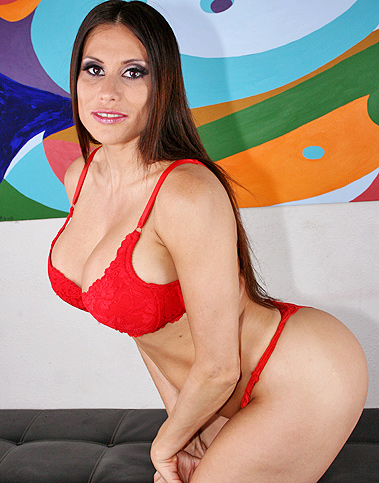 Sheila Marie Bustyz Picture Gallery
What people are saying about: Sheila Marie - Case of The Bra Bandit episode
Comment #1
Agree totally she is boring. But the Bush is nice and the squirt was so sexy. And lets just say at least her mouth is good at one thing and it sure aint for talking cause her voice is so annoying
Comment #2
The face paint was great but add needs to swallow to the list of needed improvements.
Comment #3
I love Sheila Marie, but I was disappointed in this scene, because it didn't give her the opportunity to show off her gorgeous body. What a waste of a beautiful and sexy dame like Sheila.
Comment #4
You guys are so right, it was very hard for us to make a trailer with her scene. She does not seem to get into it. We probably need to shoot her with Ava Devine see if that can help.
Comment #5
Awesome a cop got shot in the face lol. Nice squirt Sheila! Scene sucked though. Snoognas!