Bustyz presents: young busty brunette sucks cock and gets pounded.
Scene Title: Tits And Cream
Storyline: Whitney Stevens is back to bustyz.com. This girl is so sweet and has such perfect natural boobs that we couldn't wait to have her back.This time we put whipped cream over her awesome tits and fuck the shit out of her. She can really take a pounding like a pro and we were more than happy to shoot a big load of cum on her pretty face... again. Enjoy!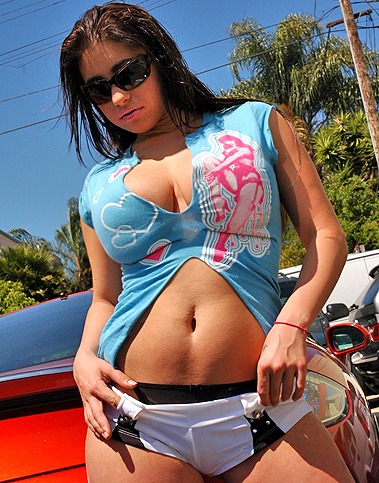 Whitney Stevens Bustyz Picture Gallery
What people are saying about: Whitney Stevens - Tits And Cream episode
Comment #1
Whitney Stevens is a smokin´ and steamin´ hot love machine! I want her to try my LOVE GUN!!
Comment #2
Whitney is my number one with a fantastic sexy look and body and thanks God she have not damned ugly tattoos. I'm hope she be stay so and keep that natural fresh look. Whitnet you are my dream woman!.
Comment #3
i think this one and her first b.g.b. and b.a.r. are three of the best videos on these networks. keep her coming back and back. I would like to see her in a Big Tits at School or Work update.
Comment #4
HELL GHEA 10/10 EASY! Whitney is one of the best, for sure...get her and her sister up on here together. Whitney with her big natural titties. Britney with her big round ass. Gotta love it!
Comment #5
Nice pretty voluptuous woman...